About Us
Founded in 1998, we are based out of Lafayette, Indiana. We focus on small and medium sized organizations and businesses. Our solutions are cost effective and tailored to give you the competitive edge. If we are not the answer to your needs, we will refer you to one of our local partners.
We do not just sell product, we implement technology to make you better at what you do.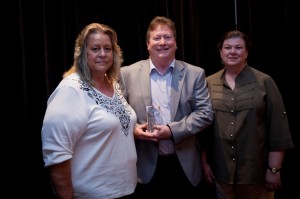 Wyatt Communications won the "2014 Performance Excellence Award" for exceptional economic performance and superior customer satisfaction.
We Offer
Voice
VoIP Phone Systems
Digital Phone Systems
Hybrid Phone Systems
Hosted Phone Systems
Data
Network Design
Server and Workstation Deployment
Data Management
Software Installation
Windows & Apple hardware and software
We Are Members Of
Technology Assurance Group - TAG
Networking International - BNI
We Support
Greater Lafayette Convention and Visitors Center
Tippecanoe Historical Association
Indiana Fiddlers Gathering
Wolf Park
Sagamore Council, Boy Scouts of America